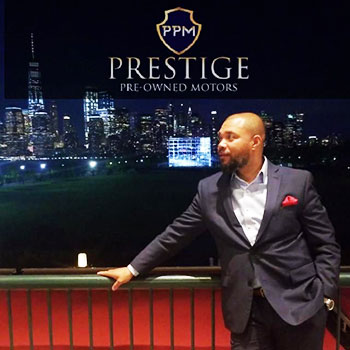 Jay Yarber
Jay Yarber is a proven leader driven by making a difference and takes pride in providing a high level of customer service. Jay has over 20 years of retail automotive experience, most recently as the General Manager of Paul Miller Toyota, realizing a dream of becoming an Dealer Principle. He now handles the day to day operations at PPM. He is widely recognized in the industry for his passion, integrity, and ability to create high-performance cultures within an organization. Success is a result of perfection, hard work, learning from failure, loyalty, and persistence.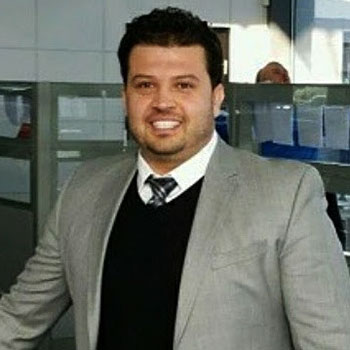 Ed Habasi
I, Hamid "Ed" Habasi have been in the automotive industry for over 20 years. Started off in the family automotive business at the age of 12. My automotive experience includes auto repair, auto collision, auto sales and customer service. I love spending time with my wife and daughter, riding my motorcycle and going on road trips. I recently partnered up with Prestige to deliver my expertise and customer service to my own home town. I look forward to meeting and assisting every client that walks through these doors.
Service Team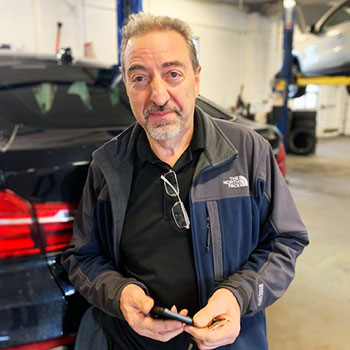 David Somma
Service Manager/Master Technician
I have been married to my wife for 40 years. We have 3 beautiful children and 6 amazing grandchildren. I love to be around my grandkids and my only hobby is to race BMW's on racetracks with my 2 son's and sons-in-law whenever we can during the year.
I started my career at a dealership in White Plains as a technician. During my time there I moved up several levels from Foreman, Service Manager, Parts Manager, and then Service Director. I have been working in this industry since 1974.